[~sys:articlelist(08bb7ebc-9716-4336-a5b7-346ca122ffc8,about-us)~] [~sys:articlelist(66781c49-af32-4646-af88-3077ff966668,our-community)~] [~sys:articlelist(4ffa5e3c-259c-4c2c-b28c-b2214c49371c,catholic-life)~] [~sys:articlelist(90ceaa1a-b7c0-4993-89a0-d5c386ddeca4,key-information)~] [~sys:link(699ea292-84c6-4262-b1be-819f355a35eb,contact-us)~]
School Life Communications
If this is the first time you are logging in to the School Life app, we need you to set your password. To do this please follow the instructions below.
Using the username we supplied in the email please click on the link below and type it in the box provided labeled 'Your Username' and then click on 'Request Password Reset'
The system will then send you another email to set your password (this link will expire after 2 hours).
NOW DOWNLOAD THE SCHOOL LIFE APP
At the very bottom of this page you will find links to the appropriate version of the School Life app you need to download (Apple or Android logo's).
Once downloaded open the app and you will see the following screen;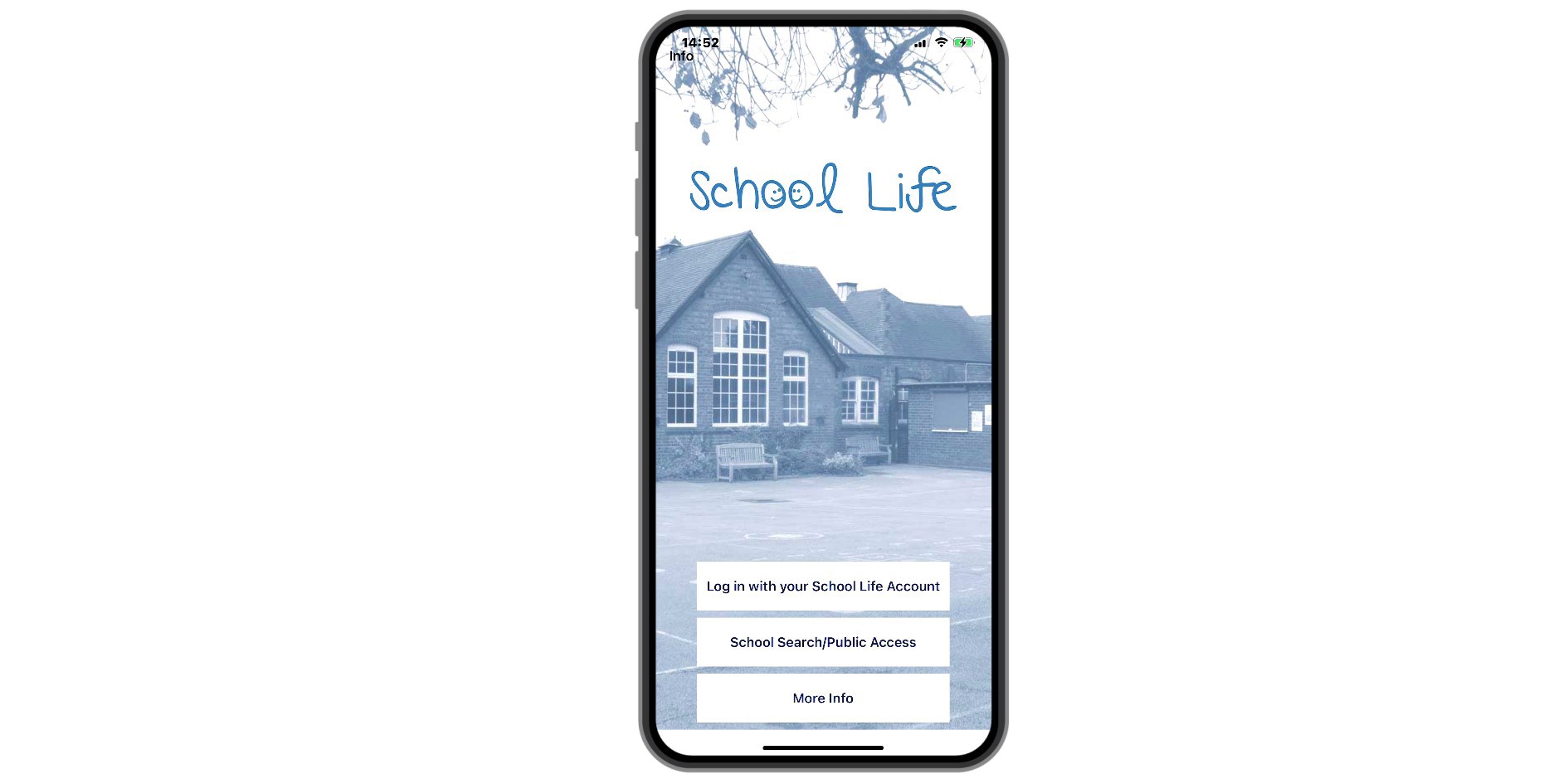 Now you have your username and password please login to the app, tap on 'Log in with your School Life Account' using your username and password.
***It is important you accept notifications as this is how the school will now send you messages.